Welcome to the vsource webinar series!

Here you will find a series of webinars hosted by vsource featuring the input of thought leaders on a variety of topics.

The latest one in the series took place on the 12th of August and was on "Challenges with Post-Conventional Diversity in the New Hybrid World", discussing how to approach it properly, thoughts and trends after global events, leveraging your tech stack, and much more.

You can still watch the recorded version, register, receive the recording, relax and enjoy the webinar.

All the best,

Juliano Allegrini
Director of Growth Marketing
vsource
---
Challenges with Post-Conventional

Diversity
in the New Hybrid World
D&I hiring is an important topic for TA leaders now more than ever. Forced recent changes in the ways companies work highlighted that many corporations can accommodate the needs of their workforce with remote options. In this webinar, we will discuss if these changes help pave the way for more inclusive and diverse hiring strategies or actually hinder efforts in D&I programs.

Why watch it?
Our panel of Diversity and Inclusion and Recruitment experts bring their years of real life experience to the subject. We discussed everything from the basics of D&I Hiring to impacts and trends in the "new normal", post pandemic work environment, including effects of remote working, what technology stack is available and much more! Take the opportunity to watch the discussion with thought leaders in D&I hiring. You will have the chance to learn valuable takeaways on a hot topic that will only get hotter.
Joe Aburdene (vsource), alongside panelist Joanne Lockwood (SEE Change Happen) and Jim Berrisford Guest Co-Host (Rezoomo, Berrisford Associates, RCircle) will bring their expert knowledge and advice to TA leaders on Diversity and Inclusion strategies, trends, tips and technology.
vsource hosted a FREE online interactive webinar

"Challenges with Post-Conventional Diversity in the New Hybrid World

"
hosted by Joe Aburdene from vsource with guest panelist
Joanne Lockwood from SEE Change Happen and guest co-host Jim Berrisford from Rezoomo
vsource developed this webinar to discuss the current status of Diversity and Inclusion and the impact of it on TA strategies.
We also discussed the impacts, D&I trends and technologies that are available in this "new normal" we're living in.
What you will learn
Best practices - Benefits of having a broad Diversity and Inclusion hiring strategy
The "new normal" - How to use it as a change multiplier in your hiring strategy
What is trending in the Diversity and Inclusion space and how to transform that into actions
What technology is available out there supporting a D&I hiring strategy?
Remote Work - lessons learned and impacts
People and processes - How to rally your available resources towards a unified strategy
Where to start - even if your organization is just at the beginning of its transformation
Who is this webinar for?
This webinar is for Talent Acquisition leaders, managers, and recruiters that want to hear from industry leaders about the current state of Diversity and Inclusion hiring, trends, technology and next steps.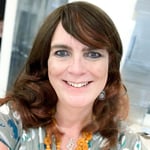 Joanne Lockwood FRSA
Founder & CEO - SEE Change Happen
Joanne Lockwood is the founder and CEO of SEE Change Happen, an Equality Diversity & Inclusion Practice specialising in providing Transgender Awareness and support to organisations and businesses. Her mantra is Smile, Engage and Educate and she passionately believes that "people are people" and, no matter who they are, deserve to be treated with dignity and respect.
Jim Berrisford
Rezoomo, Berrisford Associates, RCircle
20+ years of insights into recruitment, current CCO Rezoomo – Talent Acquisition Software, Owner Berrisford Associates, Co-Host RCircle | Past Head of Talent Attraction and TA Consultant, Recruitment Agency Owner and Regional Director for the REC – Advisor, Speaker, Mentor and Ambassador – Recruitment technology, Neurodiversity
Joe Aburdene
Director of Sales - vsource
Senior business development professional with 10+ years of experience providing outsourced services and staffing support to a spectrum of innovative technology, aerospace/defense, consumer products, medical device, industrial, and automotive companies in addition to 5 years in a strategy/consulting role for the largest human capital solutions provider in North America.
Juliano Allegrini
Director of Growth Marketing - vsource
20+ years of experience in marketing with additional sales and technical experience. Worked for major companies in Ireland, EMEA and Latin America including EDS, Citroen, LG, Acxiom and Solarwinds.
Passion for languages, native speaker of English and Portuguese, fluent in Spanish and with basic Italian.
Some related content for this webinar that you may be interested in:
SEE Change Happen Blog: "Are we up for Uniformity, Exclusion and Rejection?"
What is the business case or return on uniformity or exclusion, or the justification for the rejection of perfectly good people during our hiring process or when looking to develop our people internally and promote?
What do you mean? You don't write that kind of business case?
Yet I still hear of organisations that need to justify Diversity and Inclusion and to create a culture of belonging!
Why is that? Read more...
---
SEE Change Happen Blog: "Anyone for soup? – Is your product inclusive by design, you might think so but is it really?"
Your company is one that produces products for the mass markets, consumer products that you naturally expect that everyone can use and can benefit from, am I right?
You engage with your own product design teams, probably carry out market research to make sure that every aspect has been considered from all angles, after all you have been in the business for many many decades and have extensive experience in this market.
Some might even call you the de facto brand. So I am sure it would surprise you to learn that you have inadvertently excluded approximately 10% of the population immediately from using your product efficiently. Read more...
---
vsource Blog: "The Dos and Don'ts of D&I Recruitment Strategy"
In case you hadn't noticed by now, Diversity and Inclusion are sort of a big deal in the world of recruitment and have been for some time. In fact, as far back as 2014, workplace diversity was seen as a key issue by 67% of candidates. Since then there have been countless studies proving the value of diversity and inclusion in terms of both productivity and workplace happiness.
So we're all clear that D&I should be one of your top priorities, right?
With this in mind, here are six simple dos and don'ts to bear in mind when defining your D&I goals. Read more...
---
vsource Blog: "The Positive Impact of Remote Work on Diversity and Inclusion"
It's no secret that Diversity and Inclusion programs work. They help generate more revenue, improve productivity, foster innovation, and generally speaking, make everyone feel happier at work. Likewise, the benefits of remote work are also well-known especially with regards to widening the talent pool. Even so, few companies fully understand how remote work can play a vital role in helping reach D&I goals.
But before we talk about how the two intertwine, let's first take a look at the current state of play during this global pandemic.Read more...
---
vsource Blog: "COVID-19's Impact on D&I - a Big Setback or Highway to Evolution?"
There's no doubt that the COVID-19 outbreak and resulting near-global lockdown has had a huge impact on the recruitment industry. While some companies are still hiring, the temporary layoffs and introduction of mass remote work has seen many employers shelve their plans for workforce expansion. But what does this mean for diversity and inclusion? Has the outbreak had a detrimental effect on D&I or is it opening doors for proponents of D&I initiatives?Read more...
---
vsource Blog: "D&I technology stack - What's available out there?"
As you may have gathered from our previous posts on the topic, diversity and inclusion are extremely important in the workplace. Not only do they improve productivity and innovation but from a recruitment standpoint, they widen the talent pool allowing us to find the best talent on the market. But when it comes to D&I, what kind of technology is out there on the market?
---
vsource Blog: "The Evolution of Diversity in the Workplace - 2000 to 2020"
Incredibly, diversity in the workplace has been something of a hot topic for nearly two decades now. But diversity initiatives in the year 2000 looked very different to those we now have in the year 2020. From gender to cultural background, let's take a closer look at how these initiatives have evolved in the past twenty years.

But first, a little history.
About vsource

vsource is a talent sourcing platform that blends smart technology with human intuition to help recruiting teams become more efficient. We support recruiting teams in several moments of the recruitment process with services such as Talent Sourcing, Diversity Sourcing, Talent Engagement, and Talent Mapping.

As a proud Irish company with teams across the globe, we engaged with clients such as Pandora, Amazon, Activision, Blizzard, Validant, and many more.
What we offer

We offer Talent Sourcing, Diversity Sourcing, Candidate Refresh, Talent Engagement, Talent Mapping and much more.
vsource values
EMBRACE CHANGE

We are not fixed in our approach. We acknowledge that change is necessary. We continuously adapt based on our observations. We are always looking for ways to improve.

GET THE DATA

We value the truth. We gather information that will help us to make better decisions. We attempt to validate our assumptions. We can rationalise & justify own points of view. We acknowledge our mistakes and try to learn from them.

FOLLOW THROUGH

We say what we'll do and we do what we say. We are active in attempting to overcome barriers. We are verbose in communicating our progress.